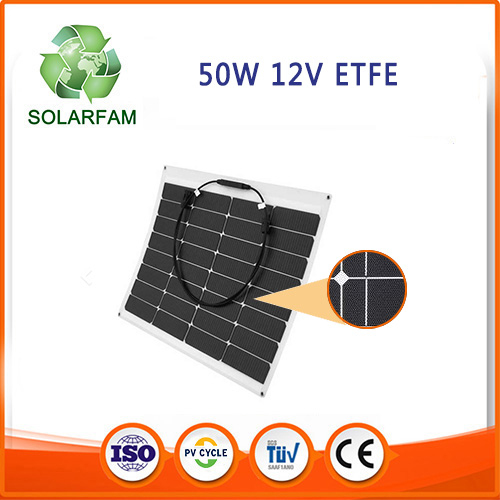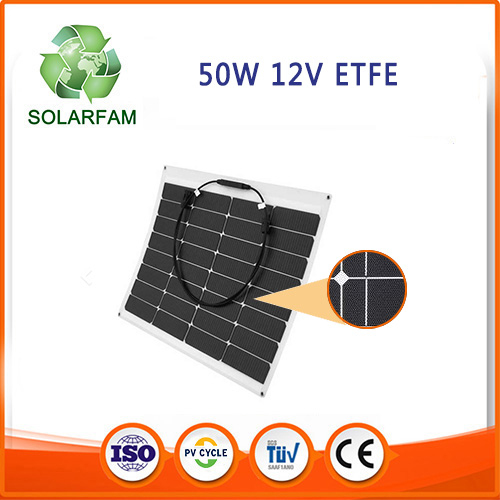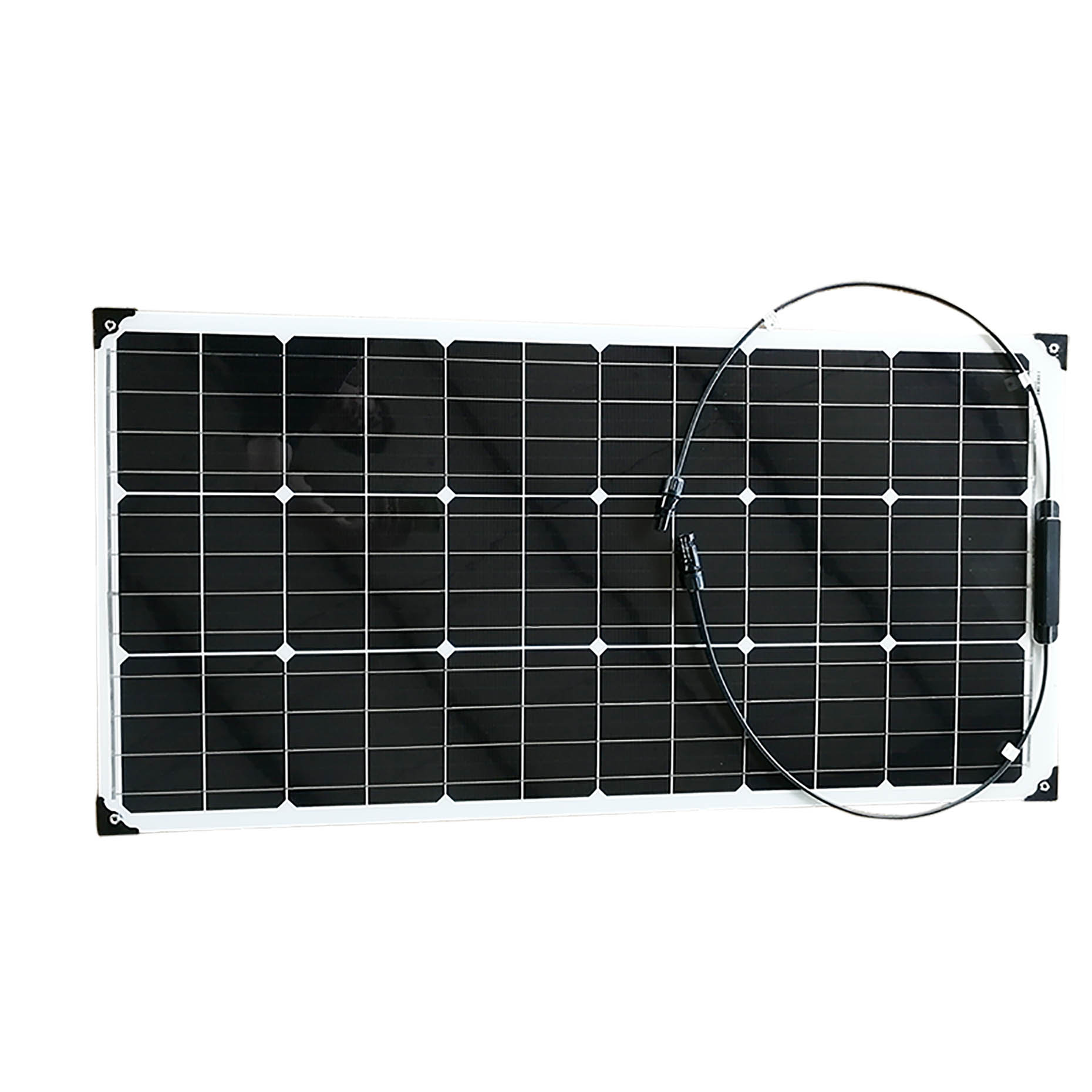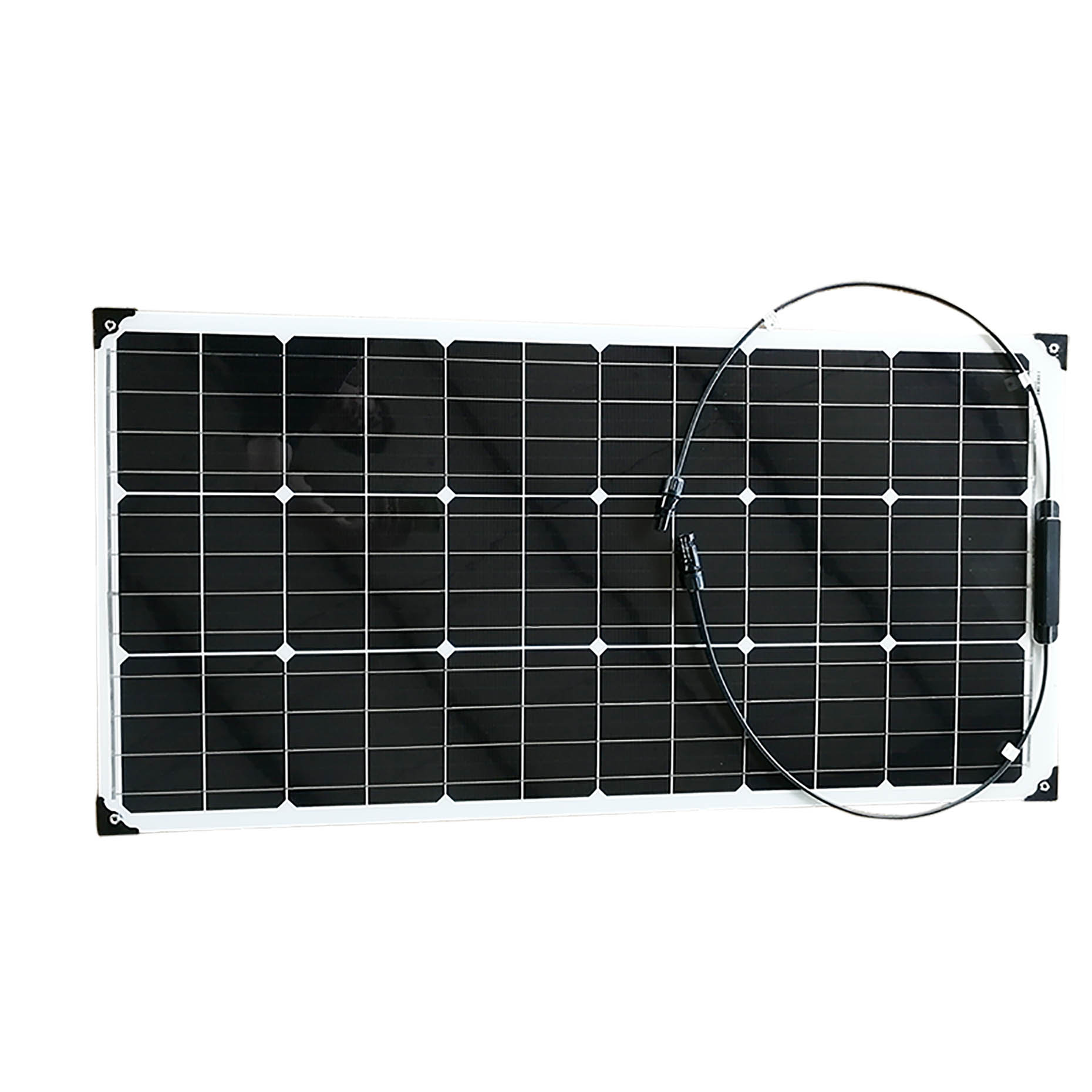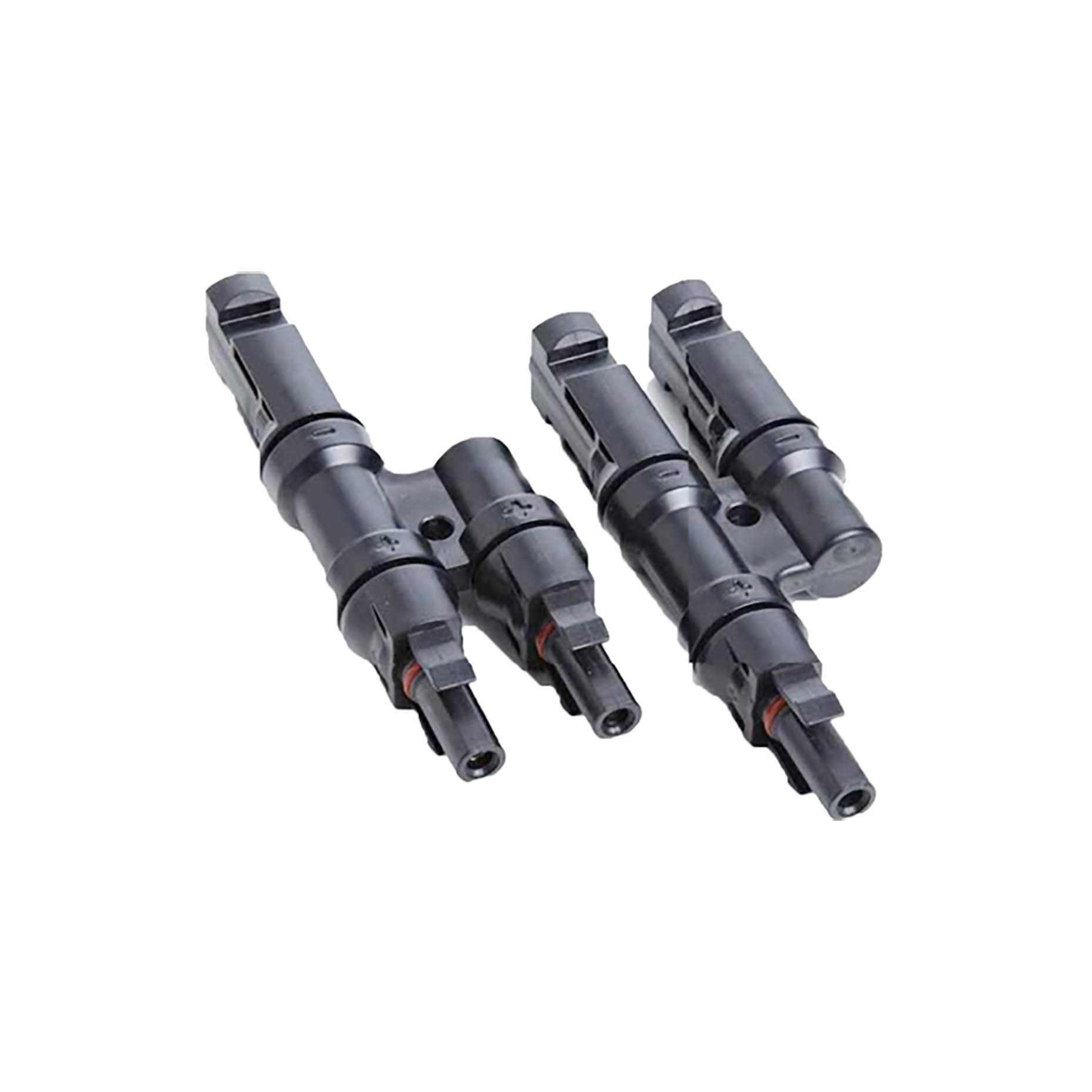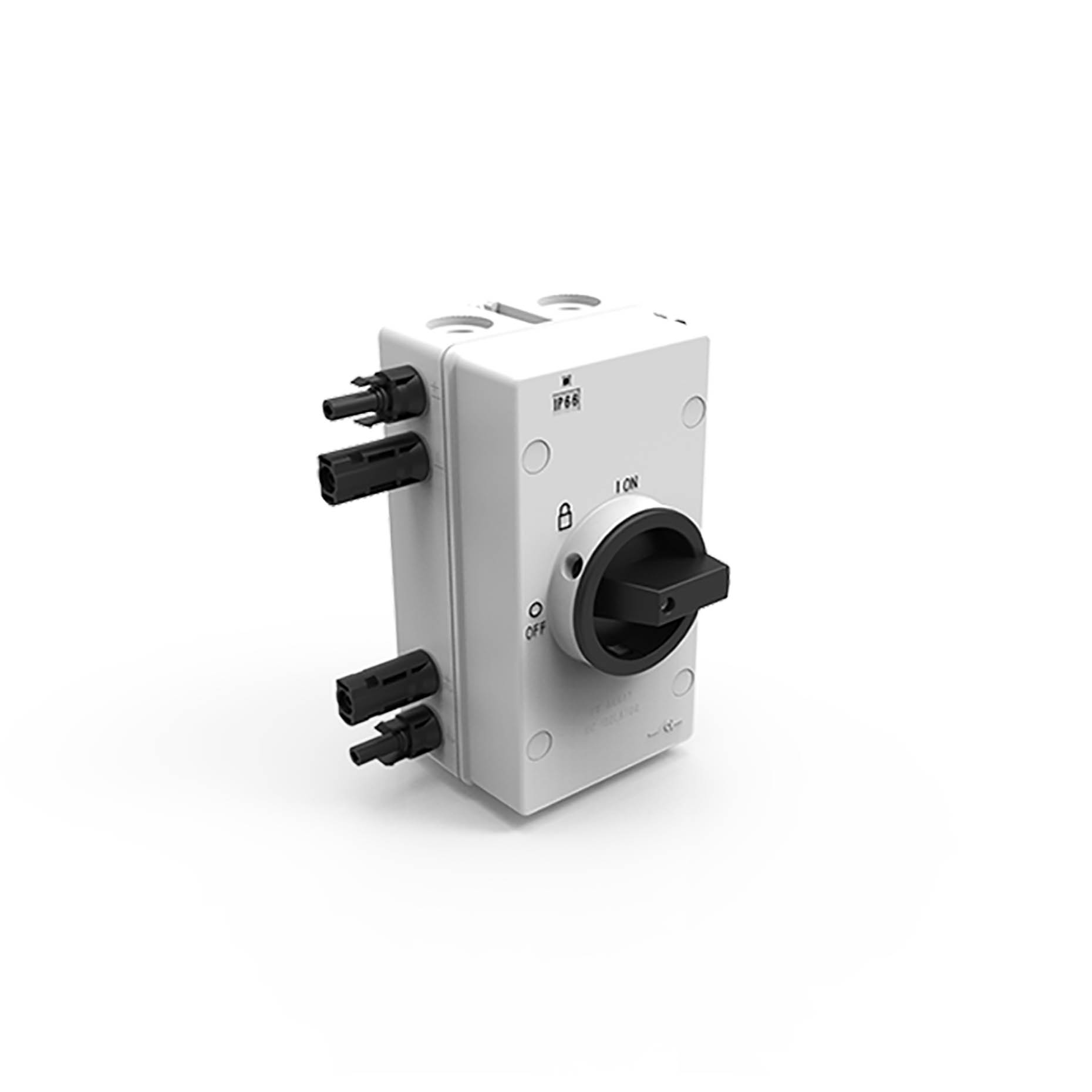 Features:
Grade A solar cells and thin film ETFE lamination ensure a high efficiency and the most reliable quality.

Monocrystalin cells with up to 17.7% efficiency.

The laminating material that we use is Anti-Seawater-Corrosion, and especially suitable for building Marine Solar Panels; for use on seacraft – boats, yachts, etc.

The Solarfam Flexible Solar Panels provide a certain versatility that just cannot be achieved by Glass Solar Panels. Their lightweight and flexible characteristics provide seamless integration onto your vehicle.

Seacraft: Boats, Yachts, Cruisers, and houseboats.

Land Vehicles: Caravans, RVs, Motorhomes, Trailers, 4×4, etc.

Aluminum Semi-Flexible Solar Panel ,PET Laminated Semi-Flexible Solar Panel

Assembled from an Aluminum Back Sheet and PET laminated Solar Cells.
Specification:

| | |
| --- | --- |
| Model | SZ-50-34MFE |
| Nominal Power | 50W |
| Cell type | Moncrystalline |
| Number of cells in series | 36 |
| Maximum Power current(Imp) | 2.99A |
| Maximum Power Voltage(Vmp) | 16.7V |
| Open-circuit Voltage(Voc) | 19.7V |
| Short-circuit Current(Isc) | 3.51A |
| Dimension | 670*515*3mm |
| Weight | 1.9kg |
| Maximum system voltage (V) | 100V |
| Temperature coefficient of PMPP (%) | -0.48/°C |
| Temperature coefficient of Voc (%) | -0.34/°C |
| Temperature coefficient of Isc (%) | +0.037/°C |
| Temperature Range | -40°C to +85°C |
| Surface Maximum Load Capacity | 120 kg/m² |
| Allowable Hail Load | 100 kg/m² |
| Length of Cables / Connector Type | 20 m/s, 6 g |
| Output tolerance | +3% |
| Frame | Aluminium |
| Product warranty | 5 years |
| Smallest packaging unit | 1 panel individual |